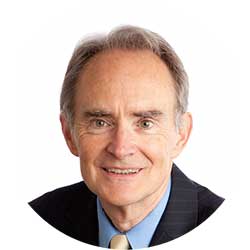 Joe Cummins
Joe Cummins helps individuals and organizations accomplish critical goals.
A humanistic-organisational psychologist and business advisor, he served as adjunct professor on faculties in the U.S. and Ireland. In 2001 he created the 'Incubator Workshop', a dynamic, adult-focused style of training that delivers superior learning.
He helps clients excel in achievement, resilience, leadership, optimism, wellness, conflict management, selling skills, and business writing.
Joe has published articles, training manuals and a number of books, including a U.S. best-seller on negotiation. A long-time entrepreneur, in 2004 was elected a Fellow of Irish Institute of Training and Development.
He earned post-graduate qualifications in psychology and learning, publishing an acclaimed thesis, Teaching and Motivating Adults: What Management Should Know.
Joe's clients include start-ups, SMEs, larger organisations and individual executives.
Contact Us
Arrange a free consultation to find out how you can create positive employee relations within your business or organisation.
Contact us on +353 1 640 1931 or complete the online form: