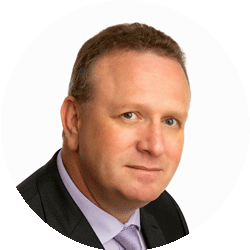 About Jerome Forde
Jerome Forde is an HR and employee relations specialist with almost 30 years' senior level experience in complex public, private and not for profit organisations.
He brings to Forde HR Solutions extensive practical experience in the areas of conflict resolution, business and HR change and HR Outsourcing. He has a unique experience of addressing whistleblowing and ethical concerns in organisations.
Senior Level Experience
Operating at Director level, Jerome has delivered organisational goals relating to large scale business and HR change. He has designed and implemented HR best practice and employee engagement strategies which resulted in substantial cost reductions, process and service improvements, regulatory compliance, as well as improved employee relations.
Jerome's extensive experience with the Labour Court and Labour Relations Commission as well as in senior employee relations positions in financial services provide a range of challenging conflict resolution experience to draw upon in offering innovative conflict resolution and ethics support to organisations.
He has worked in regulated and unregulated environments which have had to address difficult compliance and ethical questions impacting profitability and reputation. He designed and introduced one of the first comprehensive whistleblowing interventions in Ireland.
Management Qualifications
MSc. (specialising in Organisational Behaviour) – Trinity College
MA (specialising in Ethics) – Dublin City University
Certified Mediator – Mediation Foundation Ireland (MFI)
Mediation – International Labour Organisation (ILO)
Mediation/ADR – Federal Mediation and Conciliation Service (FMCS)
Business Strategy Diploma – Irish Management Institute (IMI)
Performance Management Coaching – Irish Management Institute (IMI)
Training the Trainer Programme – Irish Management Institute (IMI)
Don't Be Shy
Contact us for a free telephone consultation about your workplace employee relations
Contact Us