Our People
Meet the people behind Forde Resolution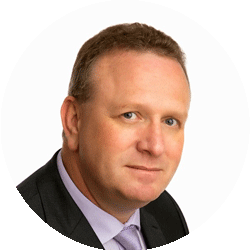 Jerome Forde
Jerome Forde is an HR and employee relations specialist with almost 30 years' senior level experience in complex public, private and not for profit organisations.
He brings to Forde HR Solutions extensive practical experience in the areas of conflict resolution, business and HR change and HR Outsourcing. He has a unique experience of addressing whistleblowing and ethical concerns in organisations.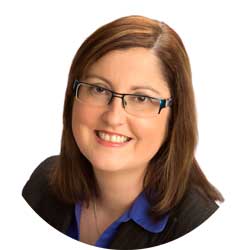 Dara O'Leary – HR Consultant
Dara O'Leary is a very experienced HR professional with expertise in best practice management support, employee relations, recruitment as well as training and development.
Dara's experience has given her interpersonal skills to manage challenging HR needs in a complex environment. She has over 15 years' experience in financial services and the Not for Profit Sector.  She is CIPD qualified, has a BSc in Human Resource Management as well as qualifications in management, training and business. Her work experience is in the retail, leisure, financial services and not for profit sectors.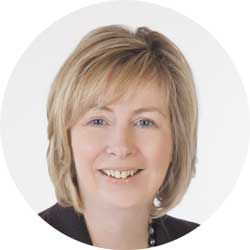 Yvonne Crowley – HR Consultant
Yvonne Crowley is a Senior HR specialist with over 20 years' experience at senior management level across a range of industry sectors including IT, Professional Services, Financial Services, Manufacturing and FMCG. She has worked in both unionised and non-unionised employments
Her specialist skills include the management of HR services, organisational change, merger integration activities and the application of Transfer of Undertakings legislation. She has specialised in HR Outsourcing for a number of years.
Yvonne brings considerable experience of working in complex environments during periods of significant organisational change. She is a qualified mediator and workplace investigator with a number of HR qualifications including BA (HRM) and a  Diploma in Mediation and Conflict Intervention.
Joe Cummins
Joe Cummins helps individuals and organizations accomplish critical goals.
A humanistic-organisational psychologist and business advisor, he served as adjunct professor on faculties in the U.S. and Ireland. In 2001 he created the 'Incubator Workshop', a dynamic, adult-focused style of training that delivers superior learning.
He helps clients excel in achievement, resilience, leadership, optimism, wellness, conflict management, selling skills, and business writing.
Tom McGuinness
Tom McGuinness holds a Mechanical Engineering Degree and a Masters in Industrial Engineering from UCD. He also has a Masters in Organisational Behaviour from Trinity College Dublin and is a Certified Mediator with MII and the Panel of Mediators of Ireland. He is a Certified Practice member of Institute of Management Consultants and Advisors(IMCA)
He has successfully worked for over thirty years in the public and private sectors in organisation development, introducing LEAN, mediation, investigation and arbitration with the Irish Productivity Centre and later with McGuinness Killen Partnership Ltd. He is a recognised expert in organisational change and conflict resolution
Tom was the only agreed independent assessor for over two decades in disputes arising from the various National Agreements under the auspices of the Labour Relations Commission, Labour Court and National Implementation Body, resolving issues and facilitating new agreements in work practices, resourcing levels and reward systems many in multiple unionised environments.
He has also has acted as Decision Arbitrator for HIQA over the past five years.
Joseph Torpey
Joe Torpey has over twenty five years' HR experience at the most senior levels of the IT sector which included working at HR Director level in Ireland, UK and for 9 years as the HR Director across the EMEA region for Intel.
Joe has high level expertise in employment relations and employment law, talent management and the organisation and direction of change. He is particularly interested in they dynamics of employee engagement and the development of organisational capability.
With Forde Joe specialises in consulting within the Education sector having gained a deep understanding of the private fee paying schools through assisting these schools in Ireland and the UK with a wide range of HR challenges including organisational capability and governance and the development and implementation of HR Policies and procedures.
Joe holds a MSc in Organisational Behaviour from Trinity College.
Suzanne Brennan
Suzanne has over 17 years' HR and General Management experience in public sector and the non-profit in Ireland and overseas. She has held a variety of senior management roles in HR, mediation/ facilitation services, training, change management, communications, and strategic policy development.
She worked for a number of years as an Industrial Relations Officer (IRO) at the Labour Relations Commission gaining significant experience of the wide range of employment conditions and structures in the private, public and Not for Profit sectors.
Contact Us
Arrange a free consultation to find out how you can create positive employee relations within your business or organisation.
Contact us on +353 1 640 1931 or complete the online form: