HR Outsourcing Services
We manage the complete HR requirements for organisations with between 1 and 400 employees
HR Outsourcing Solutions for Small & Large Businesses
Whether you employ five or 500, your HR responsibilities can be managed better by Forde's expert team. This frees you to focus on productivity, service and revenue generation. The business case is compelling, and the benefits even more numerous:
Efficiency – Excellent HR is a major contributor
Risk Prevention – Reduce your exposure immediately
Cutting costs – Controlling HR & admin expenses
Eliminate Time Sinks – Saving thousands of hours
Confidence & Comfort – De-stressing HR
Get Your Online HR Department
HR Duo provides a complete online HR solution that gives SMEs the power of their own HR team at a fraction of the cost. We provide the software SMEs need to manage their employees and the services and ongoing support they need to manage their business.
Visit HR Duo
Using a computer, mobile phone or other devices, employees record their attendance, absence, apply for leave, receive company information and amend or view their own information. Where necessary, they can login at one location and logout at another.
Your company's FordeCloud contains:
Contracts and other employment documentation
Personal details of employees
HR Policies and Procedures
Attendance and absence information in the form of management reports
Employee details such as qualifications, contract type and probation status
Your organisation chart
The positions of everyone in the organisation.
Using real-time information, FordeCloud enables you to manage flexibly and cost-effectively, stay compliant, and have important data at your fingertips.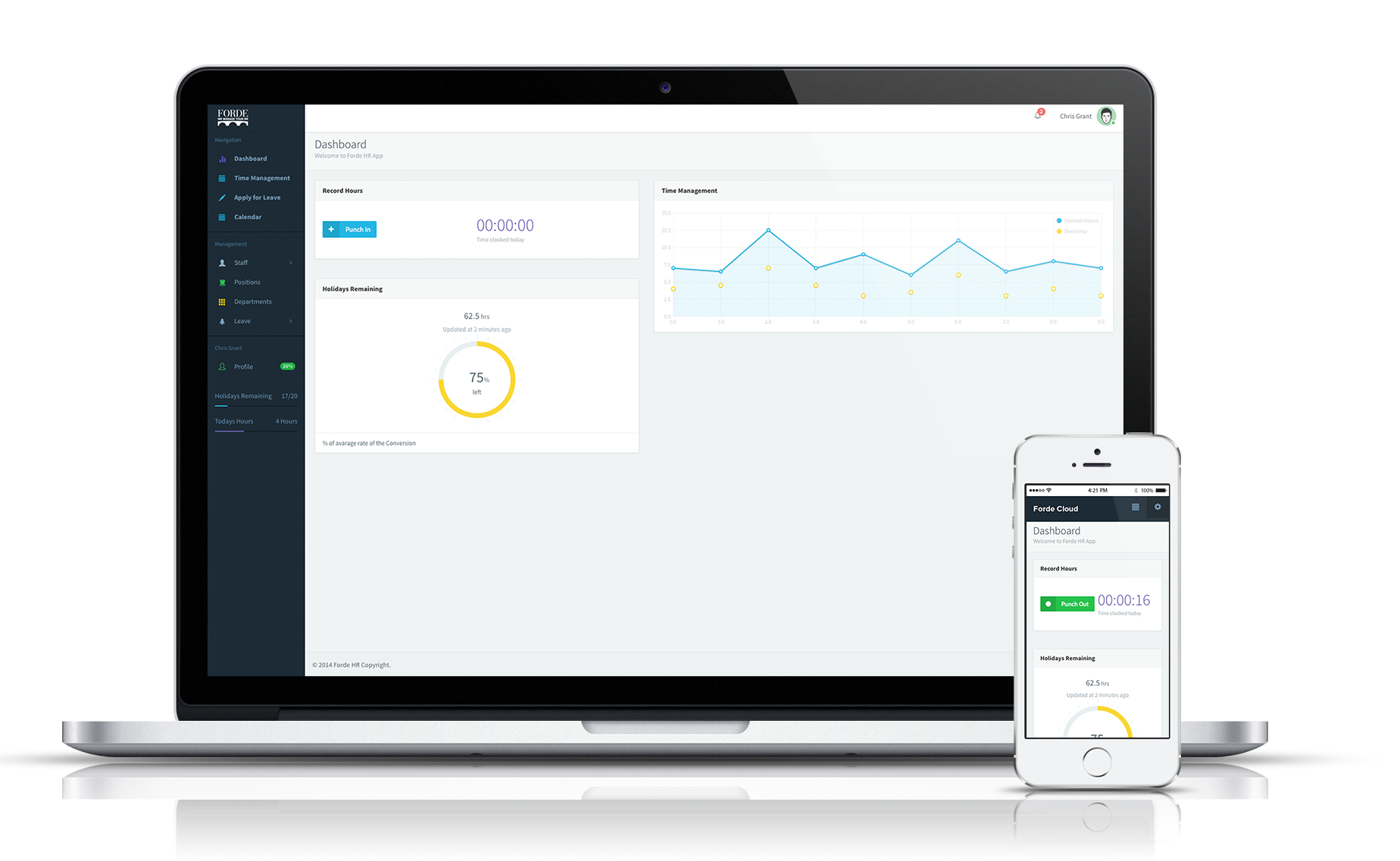 Why You Should Outsource Your HR
Here are just some of the benefits you will be able to see and measure when you turn over part or all of your HR tasks to Forde:
Time
Time is money. You'll have more time for the high-priority tasks that determine your success and bottom line.
Efficiency
You'll have our HR IT system and top-tier HR professionals working for you, streamline your operation.
Cost Savings
Having us manage your HR provides you with a number of opportunities to cut costs, which we'll fully explain to you.
Collaboration
We'll share our extensive expertise with you, and our staff and resources will be on call whenever you need them.
Peace Of Mind
You'll know that nothing has slipped through the cracks or been done badly, and that you are in compliance and up to date.
Performance
You'll be free to concentrate more of your resources on your most critical goals — your performance, success and growth.
Security
You'll know your risks and responsibilities are covered, that no costly liabilities are going to suddenly appear.
Return On Investment
Because our service more than pays for itself, it contributes directly to your profitability and income potential.
Frequently Asked Questions
Contact Us
Arrange a free consultation to find out how your organisation can benefit from HR Outsourcing. Contact us on  +353 1 640 1931 or complete the online form.